Hospitality Statement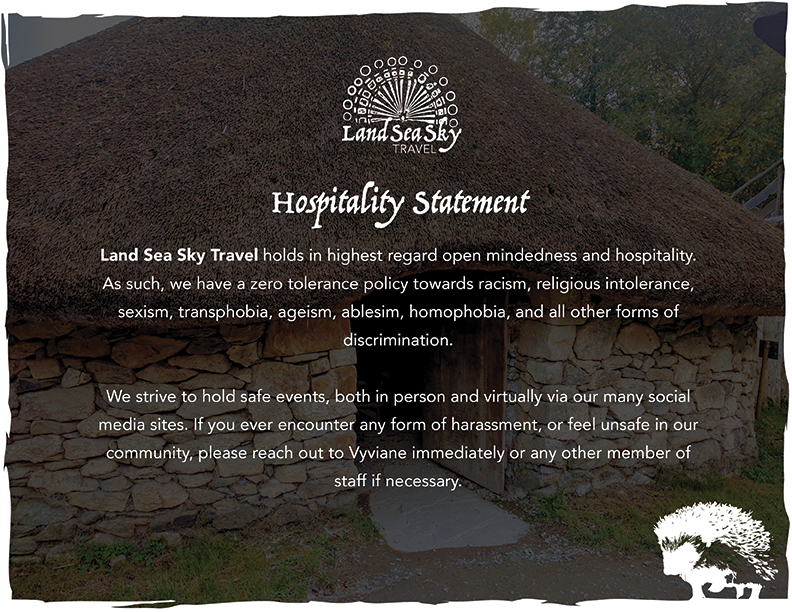 All teachers, moderators and employees of Land Sea Sky Travel have agreed to the above tenets and will assist in making our pilgrims, clients, vendors, and friends feel safe and supported. We also strive to work with vendors and companies that hold and express similar values as our own.
Charitable Gifting
Land Sea Sky Travel believes that travel is a holistic experience that is enhanced by an awareness of our impact in the world at large. As such, we try to maintain a good relationship with the community we live in, and the ones we travel to as well. To support this goal, a portion of our income always goes back to support that lands and people we visit. We seek to share the causes we believe in with our audience.
If you feel you are doing Work that is in line with Land Sea Sky Travel, and you would like to work together, please feel free to reach out to us at any time. We are always happy to discuss ways in which we might partner to achieve your goals, from cash or service donations to group fundraising.
In the future, we hope to offer scholarships to those who may not otherwise have the opportunity to travel.
Land Sea Sky Travel supports the following organizations: