A Year with Our Gods
About our Conference Series
Land Sea Sky Travel hosts a series of online conferences A Year With Our Gods: An Online Polytheist Conference. Over the course of the year, we host an eight-part series focusing on the holy days, equinoxes and solstices, each holding a specific theme relevant to Irish and Welsh Polytheists.
Each conference is accessible from any phone, tablet, or computer, and provides a balanced mix of hands-on, devotional, and experimental practice with academic and lore-based studies. In addition, a chat room is available to facilitate building friendships and meeting others interested in the topics of discussion.
To help make it accessible to all participants, especially those who cannot commit to attending the full day, a recording of the entire conference is included. Participants will also receive a digital welcome pack with exciting content from each of our presenters, along with other offerings from polytheist groups and polytheist or pagan run small businesses. During the conference, we will be giving away items such as Kindle books, tickets to a future conference in this series and other exciting surprises. If you own a pagan business and would like to be involved with our Welcome Packet or Give-Aways please get in touch. We are looking for quality groups and businesses to work with.
If you have a disability that needs accommodation, please be in touch. We want to be as accommodating as possible, and want to go that extra mile to include everyone.
Pricing and registration, including scholarship info, can be found on the Facebook events for each conference.
How to Register
After a successful line-up of 2018 conferences, we are busy planning for 2019. Stay tuned!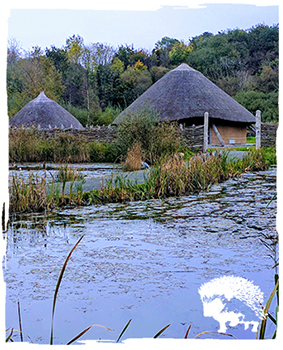 Hospitality Statement
Land Sea Sky Travel, and its founder Vyviane Armstrong, hold in highest regard open mindedness and hospitality. As such we have a zero tolerance policy towards racism, religious intolerance, sexism, transphobia, ageism, homophobia, ablesim and all other forms of discrimination.
We strive to hold safe events, both in person and virtually via our social media sites. If you ever encounter any form of harassment or feel unsafe in our community, please reach out to Vyviane immediately or any other member of staff if necessary.
All teachers, moderators and employees of Land Sea Sky Travel have agreed to the above tenets and will assist in making our guests, clients, vendors, and friends feel safe and supported. We also strive to work with vendors and companies that hold and express similar values as our own.